For our greater safety and that of our Guests, although not obliged by the regulations in force, at MICLAD B&B we felt it important to form ourselves adequately, becoming professionals both disinfecting and sanitizing.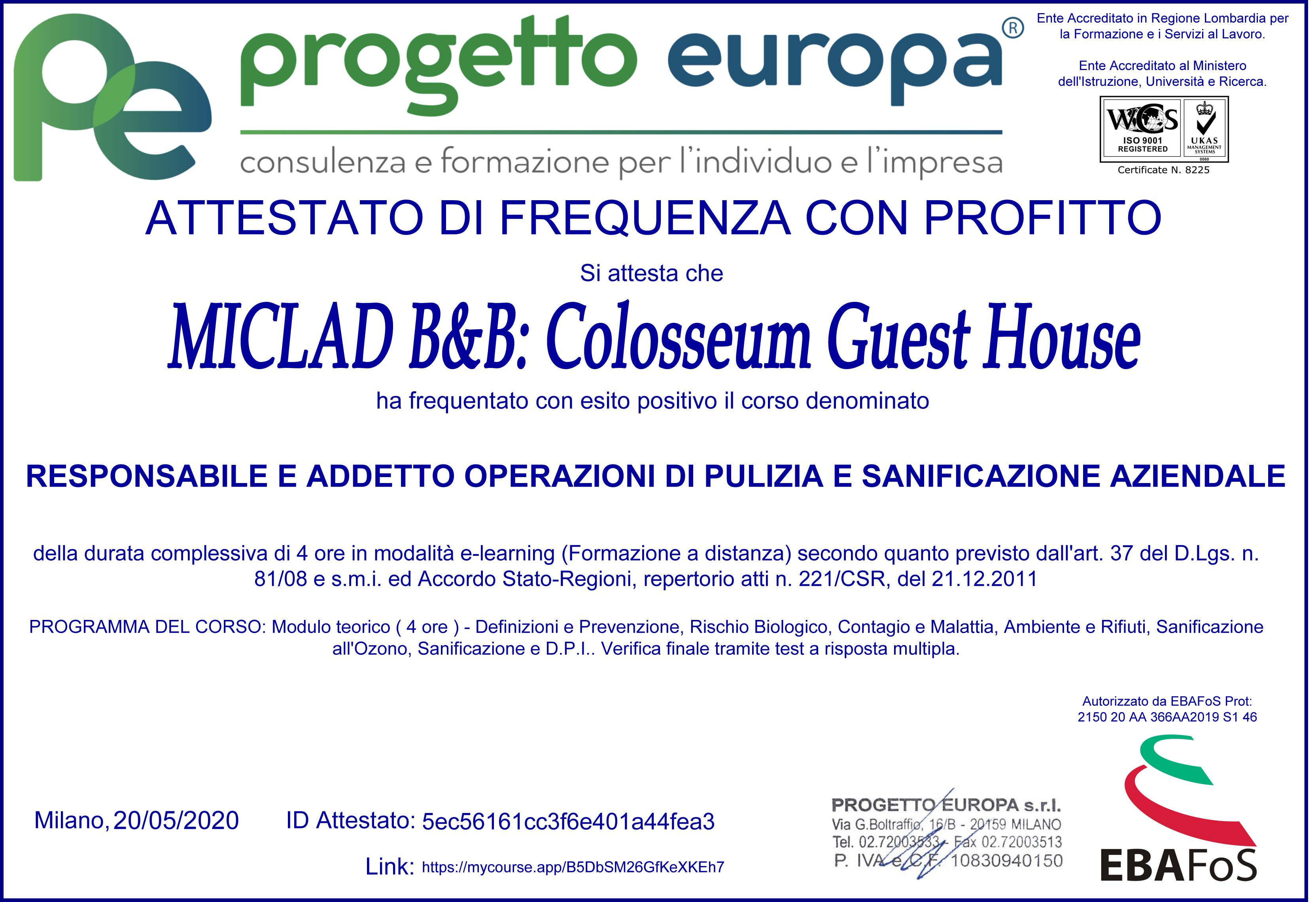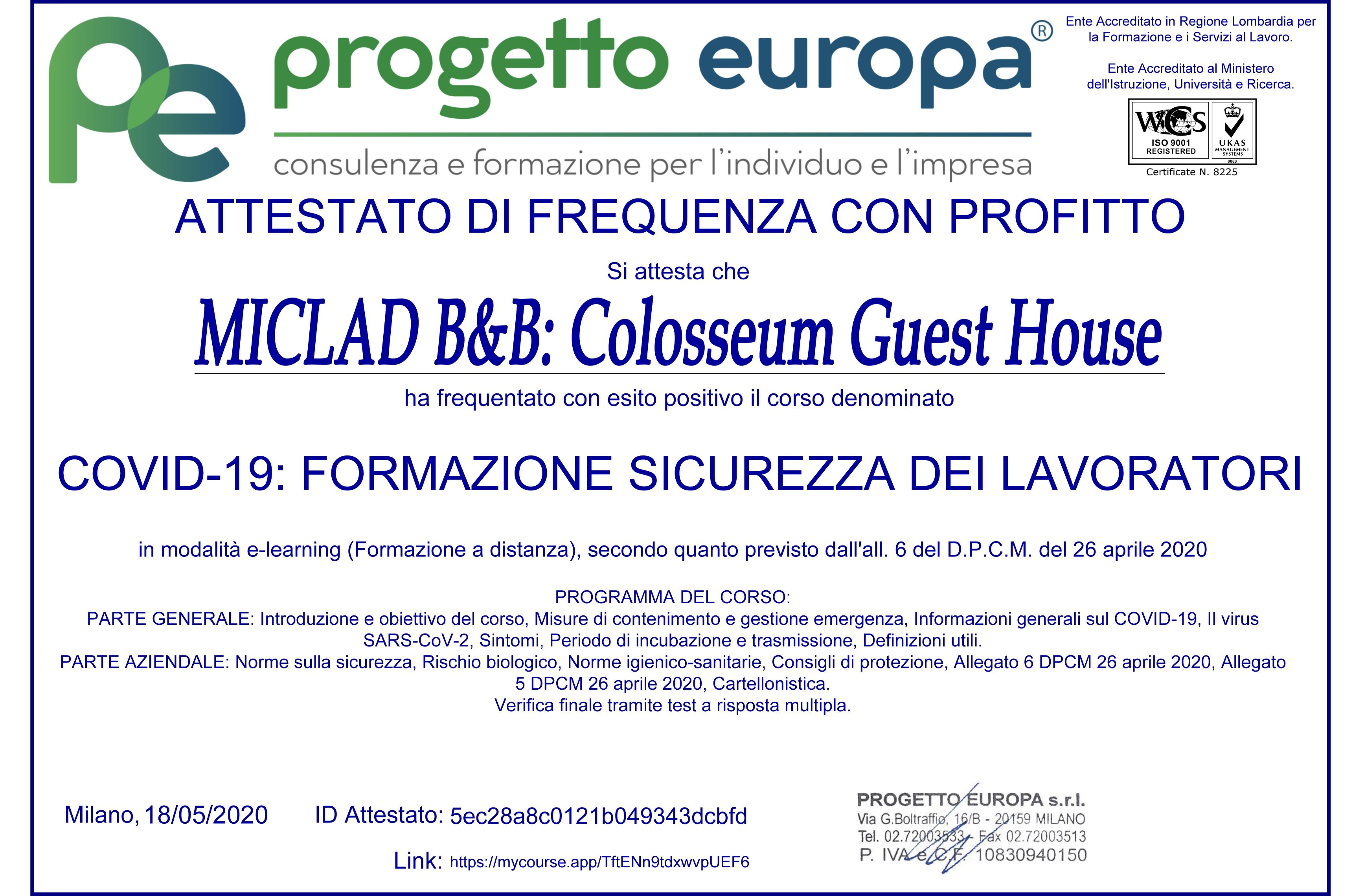 Cleaning of each room are made in line with the 03/31/2020 WHO and the Italian Ministry of Health  guidelines (WHO/2019-nCoV/Hotels/2020.12020.1) using a 70% alcoholic solution for disinfection of environments and a 1.7% hydrogen dioxide solution for tissues disinfection.
Laundry is entrusted to specialized firms that perform washing with sodium hypochlorite, drying at high temperatures.
At the entrance of the B&B is constantly available to Guests a totem for hands' disinfection.
The staff of the MICLAD B&B is equipped with FFP-2 masks, and a surgical mask will be provided to Guests without protective devices.
At any check-out, and in any case under request of our Guests, the rooms will be completely sanitized and disinfected.
Should you have any further questions, please do not hesitate to contact us.
Our staff will be happy to answer all your questions.